"How to cite RapidMiner Studio for Scholarly Publications"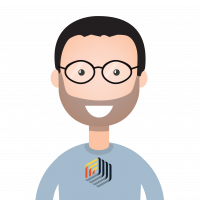 sgenzer
12
Administrator, Moderator, Employee, RapidMiner Certified Analyst, Community Manager, Member, University Professor, PM Moderator
Posts: 2,279
&nbsp

Community Manager
I get this question fairly often so I am opening this up for discussion. One option could look something like this:
Mierswa, Ingo, and Ralf Klinkenberg. "RapidMiner Studio."
RapidMiner Account
, 9.1.000 (rev: ef0090, platform OSX), RapidMiner, Inc., 12 Dec. 2018, rapidminer.com,
https://my.rapidminer.com/nexus/account/index.html
. Educational License edition run on MacBookPro13,3 (15-inch, 2016): OS 10.14.2 "Mojave", processor 2.7 GHz Intel Quad-Core i7, L2 cache 256KB per core, L3 cache 8MB, memory 16GB RAM, boot ROM version 251.0.0.0.0, SMC Version 2.38f7, graphics Radeon Pro 3455 2048 MB & Intel HD Graphics 530 1536 MB, Java(TM) SE Runtime Environment (build 1.8.0_144-b01) Java HotSpot(TM) 64-Bit Server VM (build 25.144-b01, mixed mode).
What do you think?
Tagged: