Predicting Influenza cases with historical data on weather and influenza cases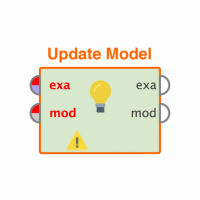 annicchiarico_a
Member
Posts: 6
Learner I
Dear Rapid Miner Community,
For a university class we have to create a prediction modelling with rapid miner. We have done ok until now, but are stuck and can't seem to find a solution.
This is our current process. We have prepared and joined 2 data sets with historical data. Data set 1 gives laboratory confirmed Influenza cases, Data set 2 gives us weather (temperature max, temperature min and precipitation). Both data sets are from NYC.
For both data sets we set a period from December to march, since those are the known influenza periods. We would now like to predict Influenza counts for the future in relation to the weather from that period and the the week before the Influenza count each time. The following xml file will show you how we prepared the data. Now we are not sure if we made a mistake while preparing it, or if we made a mistake for our modelling. If you need the original data sets, or another step before, we have those too!
We have tried modelling with linear regression, polynomial regression, logistic regression and neural net, but none of our modelling attempts were successful and we are kind of stuck.