Rapid Miner _ Many-to-many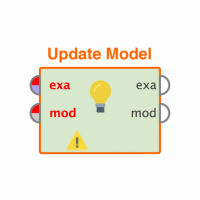 dennis_enkelman
Member
Posts: 4
Newbie
Hi everyone, 
I am new here and I just started using rapidminer. 
I want to use it for my research in chemistry but I have already a few problems how to set up my data right for rapidminer, since my dataset does not really look like the examples I find out there.
To make things easier lets just say I am searching for matching substance pairs:
->I have around 60 substances.
->Theoretically every substance can match every other substance.
->Practically a few are known to match, others are known not to match and some are a " maybe" .
->Every substance has a lot of different properties (> 10), which I know all (for example color, smell, molecular weight,...).
When I now want to create a dataset, I have a " n: m " problem, which would be solved in a classical database with tables where the individual matches are linked by IDs.
Is there a way in rapidminer to link my matches from two identical tables? Or should I think about a way to express the many-to-many relationship in one table? If so, any Ideas how to do that ?
Thanks for your help in advance! 
Cheers,
Dennis