"automatic feature engineering sample process with demonstrative results"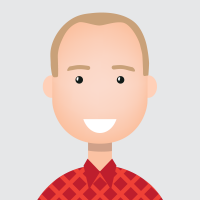 Telcontar120
Moderator, RapidMiner Certified Analyst, RapidMiner Certified Expert, Member
Posts: 1,635
Unicorn
I've been playing with the new Automatic Feature Engineering operator, but most of the discussion I have seen so far has centered around the Feature Selection components of its capabilities.  Is there any sample process or further documentation/discussion available for the feature engineering aspects of the operator?  The tutorial process doesn't include feature engineering (and enabling it doesn't produce any new attributes), and the in-program help doesn't discuss the feature engineering options or parameters either.  Even when I have applied this operator to other sample datasets (the usual suspects: Titanic, Sonar, etc.) I haven't been able to get it to generate anything useful.  Any sample processes on available datasets (perhaps those used in development or other suggestions) would be appreciated. Thanks.


Brian T.
Lindon Ventures
Data Science Consulting from Certified RapidMiner Experts
Tagged: