🎉&nbsp🎉&nbsp&nbsp&nbspRAPIDMINER 9.5 BETA IS OUT!!!&nbsp&nbsp&nbsp🎉&nbsp🎉
GRAB THE HOTTEST NEW BETA OF RAPIDMINER STUDIO, SERVER, AND RADOOP. LET US KNOW WHAT YOU THINK!
🦉&nbsp🎤&nbsp&nbsp&nbspRapidMiner Wisdom 2020 - CALL FOR SPEAKERS&nbsp&nbsp&nbsp🦉&nbsp🎤
We are inviting all community members to submit proposals to speak at Wisdom 2020 in Boston.
Whether it's a cool RapidMiner trick or a use case implementation, we want to see what you have.
Form link is below and deadline for submissions is November 15. See you in Boston!
"Error with Process Documents from Data when attempting text analysis"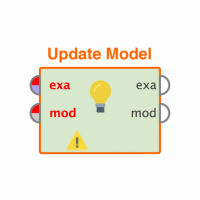 Joanna_Arnold
Member
Posts: 2
Newbie
Hello,
I am very new to RapidMiner, so please forgive any base ignorance on my part. But I am trying to do basic text processing of an excel spreadsheet of tweets and I cannot get the "Process Documents from Data" operation to work correctly.
I watched the video tutorial but I am still having problems
What I did:
1) Read Excel -> Nominal to Text, Click Run (This seems to work, in the results I see my spreadsheet with the tweets.
But when I go to "Process Documents from Data" it gives me a warning that the example set should contain at least one text attribute, and when I run it all I get is an empty page.
I have attached a screenshot of the process with the error message as well as my excel data.
Thank you in advance for any help!