"Error with Process Documents from Data when attempting text analysis"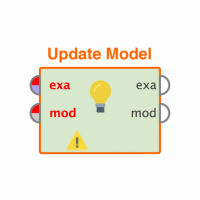 Joanna_Arnold
Member
Posts: 2
Newbie
Hello,
I am very new to RapidMiner, so please forgive any base ignorance on my part. But I am trying to do basic text processing of an excel spreadsheet of tweets and I cannot get the "Process Documents from Data" operation to work correctly. 
I watched the video tutorial but I am still having problems
What I did: 
1) Read Excel -> Nominal to Text, Click Run (This seems to work, in the results I see my spreadsheet with the tweets. 
But when I go to "Process Documents from Data" it gives me a warning that the example set should contain at least one text attribute, and when I run it all I get is an empty page. 
I have attached a screenshot of the process with the error message as well as my excel data.
Thank you in advance for any help!