NOTE: IF YOU WISH TO REPORT A NEW BUG, PLEASE POST A NEW QUESTION AND TAG AS "BUG REPORT". THANK YOU.
Why confidence value is infinity?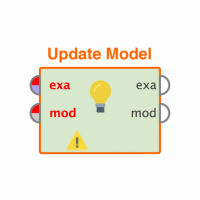 kim_joa
Member
Posts: 1
Newbie
I found some problem in FP-Growth operator. 
The FP-growth has a parameter named "min items per itemset". It is set default value as 1.
In my process  I set  the value as greater than 1, in result I received some rules that confidence value is infinity.
I did so because I didn't need the itemsets of size 1. 
I am sure there is no relation between confidence and that parameter value.
I think it might be bug.
I hope rapidminer developer to verify and to improve the problem.
thanks.
Tagged: