How to Become a Unicorn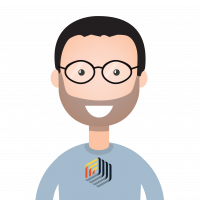 sgenzer
12
Administrator, Moderator, Employee, RapidMiner Certified Analyst, Community Manager, Member, University Professor, PM Moderator
Posts: 2,802
&nbsp

Community Manager
Who are those "Unicorns" on the RapidMiner Community?
If you've been wondering about this question, let me explain how the rankings work here and how you too can achieve this level of distinction!
For starters, in Data Science, a "Unicorn" is someone who's highly talented and can use DS tools with competence to solve some of the world's hardest problems. They are very few and far between - hence the term "Unicorn" to describe a rare animal to find. 
In the RapidMiner Community, a "Unicorn" is someone who has proved their proficiency by providing meaningful answers and solutions to people's questions or by becoming certified in RapidMiner Studio.
The gamification system works on only three metrics:
# of days that you have been a member
# of new discussions/comments (posts) you have made
# of "points" you have earned
The first two should be pretty obvious; the points scheme may need some explaining. In short, you earn points here for actions that benefit the community. They are:
Receiving a "Like" or "Up Vote" from a discussion/comment you made = 1 point
Receiving a "Promote" from a moderator = 10 points
Receiving a "Badge" = 1 to 100 points depending on the badge
Answering a Question = 10 points
Having an answer be marked as a Solution = 40 points
Passing any RapidMiner Academy certification examination = 30 points
So how do you move up in the rankings?
"Newbie" - assigned as soon as you sign in
"Learner I" - member for 2 days; earned 5 points
"Learner II" - member for 4 days; earned 10 points
"Learner III" - member for 6 days; earned 15 points
"Contributor I" - member for 2 days; earned 10 points; made 1 post
"Contributor II" - member for 6 days; earned 40 points; made 5 posts
"Maven" - member for 7 days; earned 60 points; made 15 posts
"Guru" - member for 30 days; earned 150 points; made 30 posts
"Unicorn" - member for 60 days; earned 500 points; made 60 posts
So there you go - no secrets here. So go ahead and start earning those points!!
Scott
Tagged: