ALL FEATURE REQUESTS HERE ARE MONITORED BY OUR PRODUCT TEAM.

VOTING MATTERS!

IDEAS WITH HIGH NUMBERS OF VOTES (USUALLY ≥ 10) ARE PRIORITIZED IN OUR ROADMAP.

NOTE: IF YOU WISH TO SUGGEST A NEW FEATURE, PLEASE POST A NEW QUESTION AND TAG AS "FEATURE REQUEST". THANK YOU.
Add a native Rank operator to RapidMiner Studio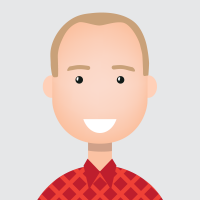 Telcontar120
Moderator, RapidMiner Certified Analyst, RapidMiner Certified Expert, Member
Posts: 1,635
Unicorn
There have been several recent threads asking about how to calculate ranks using RapidMiner.  Currently there is a Rank operator in the old and unsupported (and somewhat buggy) Finance & Economics extension, but it is hard to recommend that solution, especially to newer users.  The alternative using RapidMiner native operators currently is very cumbersome and complex for something as conceptually simple as a rank calculation.  It would be so much easier if RapidMiner simply added a native Rank operator to the basic data ETL toolkit.
Brian T.
Lindon Ventures
Data Science Consulting from Certified RapidMiner Experts
Tagged: