RapidMiner 9.7 is Now Available
Lots of amazing new improvements including true version control! Learn more about what's new here.
Sentiment Analysis using the new Extract Sentiment operator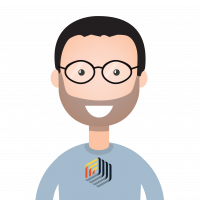 sgenzer
12
Administrator, Moderator, Employee, RapidMiner Certified Analyst, Community Manager, Member, University Professor, PM Moderator
Posts: 2,952
&nbsp

Community Manager
This has been a long time coming..."one operator to rule them all" for sentiment analysis. Introducing the Extract Sentiment operator from Operator Toolbox 2.0:
Parameters are very straightforward - choose one from a list of four possible methods (two commercial, two open source) and just execute. Extract Sentiment will give you a new labeled score attribute.
It's really that simple. There is a
nice tutorial process
that you can check out as well.
Enjoy!
Scott