RapidMiner 9.7 is Now Available
Lots of amazing new improvements including true version control! Learn more about what's new here.
How to post your new RapidMiner Certification Badge on Social Media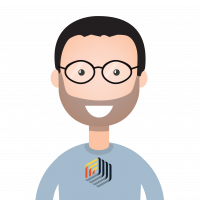 sgenzer
12
Administrator, Moderator, Employee, RapidMiner Certified Analyst, Community Manager, Member, University Professor, PM Moderator
Posts: 2,952
&nbsp

Community Manager
Congratulations on getting a RapidMiner Certification Badge! Now let's see how you can share this with the world...
STEP 1: GET YOUR RAPIDMINER OPEN BADGE SVG FILE
You should have received an email from Jeff Mergler at the RapidMiner Academy. Click the link shown to download your RapidMiner Open Badge SVG file:
STEP 2: CREATE AN OPEN BADGES BACKPACK
Open a free account with an Open Badge repository such as 
openbadgepassport.com
, verify your email address, and login. 

**MAKE SURE THE EMAIL ADDRESS YOU USE WITH OPENBADGEPASSPORT.COM IS THE SAME ONE THAT YOU USED TO TAKE THE EXAM**

STEP 3: UPLOAD YOUR RAPIDMINER OPEN BADGE SVG FILE TO YOUR BACKPACK
Go to "BADGES" at the top of the screen and click the large "+ IMPORT" page.
Then upload your Open Badge SVG file.
If the import is successful, you will see your new shiny RapidMiner Badge in your Open Badges Backpack:
STEP 4: CREATE A RAPIDMINER BADGES PAGE
Now you can create a publicly-viewable page that will show your badge. Go to "PAGES" at the top of the screen and click the large "+ PAGE" page.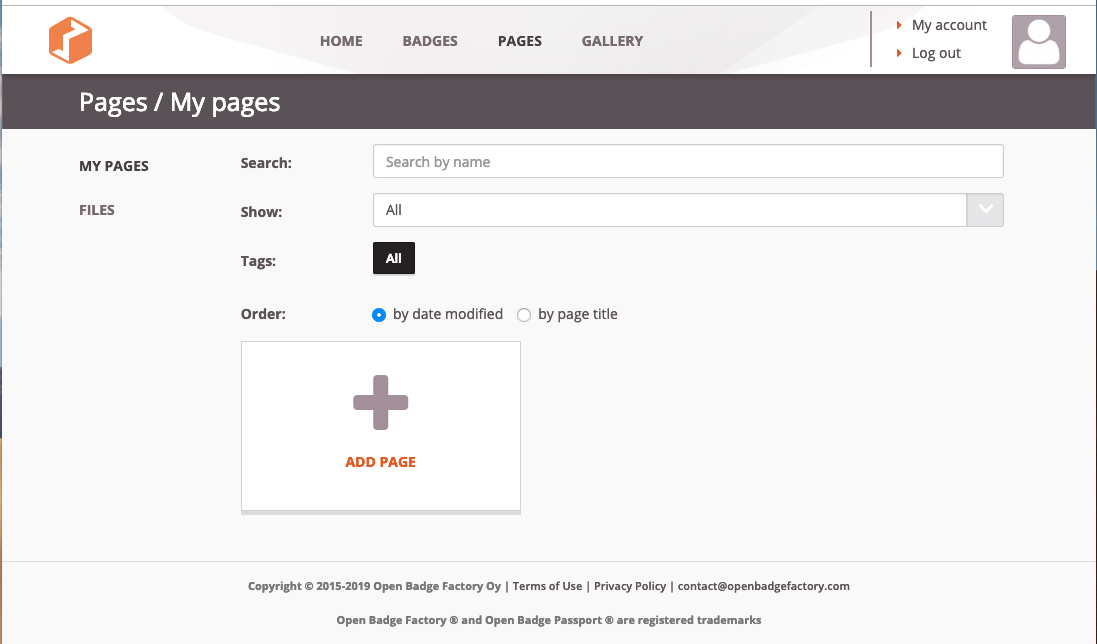 You can call this page whatever you want. For now use "RapidMiner Academy" and then click the "+ Add Block" button:
Now select "Badge" in box 1, your new badge in box 2, "Long" in box 3, and then click Save in box 4:
You will be asked to choose a Theme. Just click Save and continue.
As for settings, make your visibility "Public" AND
**COPY THIS URL ONTO YOUR CLIPBOARD AS YOU WILL NEED IT LATER**
. Then click Save.
Woo hoo! You should now have a RapidMiner Open Badges page to share!
STEP 5: SHARE ON SOCIAL MEDIA
Now comes the fun part! Take that URL and share it anywhere you want!
LINKEDIN
The best place to share your RapidMiner Academy Certifications is in your profile under "Licenses and Certifications". Edit your profile and click the blue + sign in the corner to add a new one:
Enter your information AND THAT URL YOU COPIED TO YOUR CLIPBOARD and just click Save. That's it!
TWITTER
Pretty easy - just paste that URL right into a new tweet:
FACEBOOK
Pretty easy - just paste that URL right into a new post. Make it public so the whole world can see!
Tagged: