🦉&nbsp🎤&nbsp&nbsp&nbspRapidMiner Wisdom 2020 - CALL FOR SPEAKERS&nbsp&nbsp&nbsp🦉&nbsp🎤
We are inviting all community members to submit proposals to speak at Wisdom 2020 in Boston.
Whether it's a cool RapidMiner trick or a use case implementation, we want to see what you have.
Form link is below and deadline for submissions is November 15. See you in Boston!
Operators to split data into multiple tables etc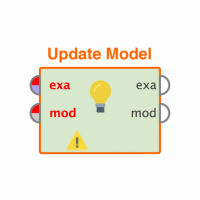 aldavenport
Member
Posts: 2
Newbie
Hello,
I am working on a college project of which involves taking a CSV file and breaking the data by class into different tables. My goal is to then run a probability assessment against these tables and hopefully output a percentage. I am new to RapidMiner and am having some issues with the operators. Does anyone here have any helpful tips? Anything would be greatly appreciated.
Tagged: