UI Bug report on Mac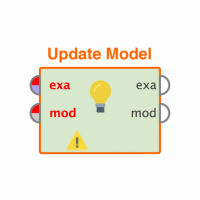 mugicagonzalez_
Member
Posts: 14
Contributor II
Hi all,
I just wanted to report a visual bug on macOS Mojave 10.14.3 running RapidMiner Studio version 9.2.001.
It is about the slider of the left panel width. Very often (not always), when I click on it to slide it automatically jumps to a fixed width and I am no longer able to slide it to the left (to make it smaller), BUT I am still able to slide it to the right (to make it bigger).
It's pretty annoying because I play all the time with this dynamic workspace. The only fix I've found so far is just restarting RapidMiner Studio completely. 
Hope this helps to fix it in next upgrade,
Pello
Tagged: