How to invert the order of data?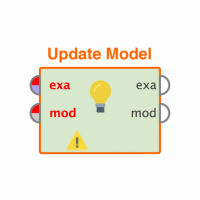 DeniKatsman
Member
Posts: 4
Contributor I
Hello, 

I am sure this is quite simple but I just do not know how to do it because I am completely new to RapidMiner. This is a graph of XRP (digital asset) price: ( I was not allowed to post it because I am a new account ) But basically:


The CSV file that I downloaded goes in the DESCENDING ORDER (from 2018 down to 2013) and I need it to be in the ASCENDING order for the obvious reason that this graph reads from right to left (and I obviously want it to read from left to right). I tried tweaking the CSV file by creating a column besides with the multiple series and then sorting it, but after I save it, it does not work properly anymore. Either way I would like to know a solution in RapidMiner. Thank you. All the settings and XML are completely default.
Tagged: