RAPIDMINER 9.7 BETA ANNOUNCEMENT
The beta program for the RapidMiner 9.7 release is now available. Lots of amazing new improvements including true version control!
decison tree show only one non leaf node( who has high in weight) and skip my other attribute ?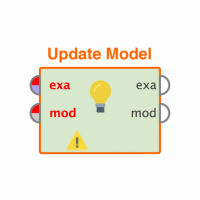 shahbano_se
Member
Posts: 4
Newbie
Am new in rapid miner and use it  for my thesis purpose ,i collected my data on my own effects through questionnaire from different colleges . i want to apply different decision tree algorithms on my data set to collect by result accordingly . but when i put my data for processes i only get one class attribute and one non leaf node ( who has high in weight  ). and skip all other attributes and didn't show the complete tree. for my result .
i need your help .