Hierarchical ward clustering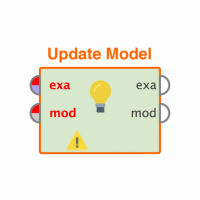 tmuehlenstaedt
Member
Posts: 1
Contributor I
Hello,
I am trying to duplicate a cluster analysis I did in JMP in RapidMiner. My prefered method would be Hierarchical Ward clustering. I found that in RapidMiner "agglomerative clustering" is available in general, but not with the Ward linkage function. I found an old post, stating that Ward clustering was missed but might be implemented again (
https://community.rapidminer.com/discussion/4992/ward-hierarchic-agglomerative-clustering/p1
). Is that now a different operator? Or is Ward clustering still missing?
Thank you for a short information!
Tagged: