🦉&nbsp🎤&nbsp&nbsp&nbspRapidMiner Wisdom 2020 - CALL FOR SPEAKERS&nbsp&nbsp&nbsp🦉&nbsp🎤
We are inviting all community members to submit proposals to speak at Wisdom 2020 in Boston.
Whether it's a cool RapidMiner trick or a use case implementation, we want to see what you have.
Form link is below and deadline for submissions is November 15. See you in Boston!
Possibility to save plot with animation.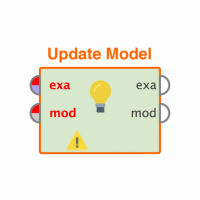 1338773patti
Member
Posts: 4
Contributor I
Hey guys,

I made a plot, data -> turbo prep -> pivot -> transform -> created proces -> ran proces -> made plot in visualisation.

I really love the feature to hover over my items in the legend and have the rest greyed out and only the selected(hovered over) item is lit up.
Now I would like to get that plot hosted so I can use the interactive features outside of Rapidminer for a presentation. I saved the plot as SVG but can't find any program that opens it with the animation / interactive features.

Any program I can use to keep these features?