RAPIDMINER 9.7 BETA ANNOUNCEMENT
The beta program for the RapidMiner 9.7 release is now available. Lots of amazing new improvements including true version control!
How to use logistic regression for multi-class classification in rapidminer?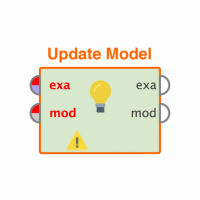 mahsa_d1992
Member
Posts: 1
Learner I
Hi. I have a dataset which has nominal values. Also, the column I want to use as prediction is divided into 3 classes. I do not know how to use logistic regression in this state?
Tagged: