RapidMiner 9.7 is Now Available
Lots of amazing new improvements including true version control! Learn more about what's new here.
Which algorithm has been implemented in the forward selection (feature selection) operator?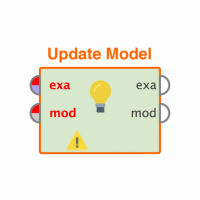 daniel_sonnet
Member, University Professor
Posts: 7
&nbsp

University Professor
Hi there, I was wondering if anybody knows which algorithm has been implemented in the feature selection forward operator. I am asking because I am writing a paper and use this operator to come up with a set of features. I already know how forward selection works and it works fine, but it would be great to cite the paper which has been used to implement the algorithm. 

Tagged: