🎉 🎉 RAPIDMINER 9.10 IS OUT!!! 🎉🎉
Download the latest version helping analytics teams accelerate time-to-value for streaming and IIOT use cases.
After updating rapidminer I am getting error running the Model Simulator.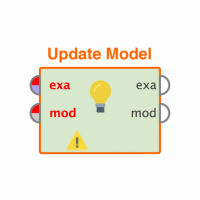 diana_monroy
Member
Posts: 1
Learner I
It seems like Model simulator is not compatible with the previous RapidMiner version.
Error executing background job 'Calculating result: Model Simulator': java.lang.NullPointerException
Details:
Exception: java.lang.NullPointerException
Message: null
Stack trace:
com.rapidminer.extension.modelsimulator.simulator.ModelSimulatorRenderer.createPredictionData(ModelSimulatorRenderer.java:280)
com.rapidminer.extension.modelsimulator.simulator.ModelSimulatorRenderer.getVisualizationComponent(ModelSimulatorRenderer.java:106)
com.rapidminer.gui.processeditor.results.ResultDisplayTools$1.run(ResultDisplayTools.java:171)
com.rapidminer.gui.tools.ProgressThread$3.run(ProgressThread.java:586)
java.util.concurrent.ThreadPoolExecutor.runWorker(ThreadPoolExecutor.java:1149)
java.util.concurrent.ThreadPoolExecutor$Worker.run(ThreadPoolExecutor.java:624)
java.lang.Thread.run(Thread.java:748)
Tagged: