🎉&nbsp🎉&nbsp&nbsp&nbspRAPIDMINER 9.5 BETA IS OUT!!!&nbsp&nbsp&nbsp🎉&nbsp🎉
GRAB THE HOTTEST NEW BETA OF RAPIDMINER STUDIO, SERVER, AND RADOOP. LET US KNOW WHAT YOU THINK!
🦉&nbsp🎤&nbsp&nbsp&nbspRapidMiner Wisdom 2020 - CALL FOR SPEAKERS&nbsp&nbsp&nbsp🦉&nbsp🎤
We are inviting all community members to submit proposals to speak at Wisdom 2020 in Boston.
Whether it's a cool RapidMiner trick or a use case implementation, we want to see what you have.
Form link is below and deadline for submissions is November 15. See you in Boston!
NOTE: IF YOU WISH TO SUGGEST A NEW FEATURE, PLEASE POST A NEW QUESTION AND TAG AS "FEATURE REQUEST". THANK YOU.
Is there any way to speed up the operator search in RapidMiner Studio on Ubuntu?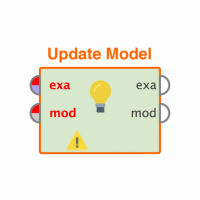 Andrew
RapidMiner Certified Expert, RapidMiner Certified Master, Member
Posts: 41
&nbsp

Guru
I've installed version 9.4 on Ubuntu 18.04. I notice that whenever I type anything in the `search for operators` box, the GUI becomes unresponsive, sometimes for more than a minute, before returning operators that match the search term. I notice also that the CPU load of the java process goes to 100% while the matching is happening. This doesn't happen on Windows where search results are returned much more snappily. My java 8 is openjdk version 222 on Ubuntu and is version 211 on Windows.

Has anyone else seen this and been able to work around it?
Tagged: