ALL FEATURE REQUESTS HERE ARE MONITORED BY OUR PRODUCT TEAM.

VOTING MATTERS!

IDEAS WITH HIGH NUMBERS OF VOTES (USUALLY ≥ 10) ARE PRIORITIZED IN OUR ROADMAP.

NOTE: IF YOU WISH TO SUGGEST A NEW FEATURE, PLEASE POST A NEW QUESTION AND TAG AS "FEATURE REQUEST". THANK YOU.
RapidMiner AutoModel customize validation set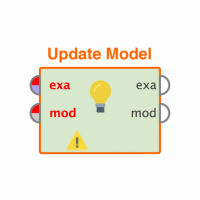 christos_karras
Member
Posts: 50
Guru
I would like to make a feature request for RapidMiner AutoModel: it should be possible to customize the way the training and validation data is split. I often work with time series data, and in this type of data there are frequently correlations between rows that are close in time. AutoModel is splitting the training and validation set randomly, which means that information from the validation set leaks into the training set because of the correlation between nearby rows. Therefore, AutoModel always overestimates how good the model will be on new data. AutoModel should allow selecting an alternative training-validation splitting method, for example Linear sampling. Also, for cases where the built-in methods are not adequate, it should be possible to specify a custom validation set to AutoModel, to provide the flexibility to use any method to split the datasets before trying them in AutoModel.
Tagged: