NOTE: IF YOU WISH TO REPORT A NEW BUG, PLEASE POST A NEW QUESTION AND TAG AS "BUG REPORT". THANK YOU.
Radoop with Apps in RM Server 9.4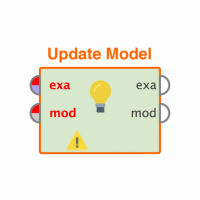 bmatt
Member
Posts: 8
Contributor II
We recently upgraded to RM Server 9.4 and it appears that our apps that leverage Radoop with our kerberized cluster only work for the duration of the ticket issued. So currently we get a 24 hour ticket and the apps work fine for that 24 hours and then fail to get a new ticket when the existing expires. Our scheduled tasks run fine on the same cluster, so it appears to be limited to just web applications.

We did not see this in 9.3, though it may be possible that it was happening there as well. Has anyone else experienced this and/or have a fix outside of restarting the RM Server?