Rapid miner cannot show decision tree for sample size above 100 .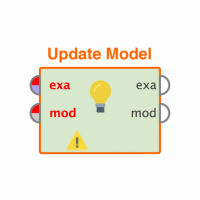 fatimidveil
Member
Posts: 45
Contributor II
edited October 2019
in Help
hi ,everyone ,my data set consist of 1150 entities with 49 variables . i am using  rapid miner 9.4 free version .
My rapid miner show decision tree and working smoothly with sample size 100 but when, i increase my sample size from 100 than my software didn't show complete  tree ,only show one variable with class .
i hope you people will help me out from this difficult situation .
Tagged: