ALL FEATURE REQUESTS HERE ARE MONITORED BY OUR PRODUCT TEAM.

VOTING MATTERS!

IDEAS WITH HIGH NUMBERS OF VOTES (USUALLY ≥ 10) ARE PRIORITIZED IN OUR ROADMAP.

NOTE: IF YOU WISH TO SUGGEST A NEW FEATURE, PLEASE POST A NEW QUESTION AND TAG AS "FEATURE REQUEST". THANK YOU.
Variable number formats in Write Excel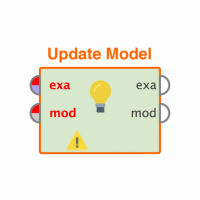 Tripartio
Member
Posts: 37
Maven
The Write Excel operator gives the option to specify the number format of the output data:
The problem is that with many different number types, a dataset would have many different number formats. For example, with the default format, the following original data would be saved with the following display formats in RapidMiner:
12345: 12345.0 (should be format "0")

€123.45: 123.5 (should be format "#.00")
1.2345: 1.2 (should be format "#.0000")
I am fully aware that Excel records the full original numbers and does not truncate any decimal places or anything; the RapidMiner number format is only for the Excel display format. However, I would like my Excel exports to display meaningfully for different number formats. Is there any way to give such instructions to RapidMiner, that is, to customize the display format of specific attributes in specific ways when exported to Excel, instead of one blanket format for all numbers?

Tagged: