How to pass user input from RM Server Web App to a Process?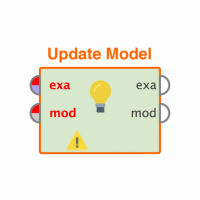 Christos_Karapapas
Member
Posts: 25
Contributor II
edited November 2019
in Help
I am following the Titanic example from the documentation and so far I made the following steps but I have a couple of questions.
1. Created a realm.
2. Created a few domains.
3. Assigned the realm to my web app.
4. Checked the "
Allow processes to set app variables via context macros
" option in my web app.
5. Created a User Input component in the layout of my web app.
6. Created some variables based on my domains.
7. Assigned the variables to the User Input component and marked them as selected variables.
8. Submitted the component, saved the web app and restart the RM Server.
9. Checked the view Context panel on RM Studio.
10. Created some macros with names identical to the names of my variables and default value 0.
11. Inserted the "Recall from App" operator to my process.
--- So far so good.
Now I suppose I have to select something in the Recall operator.
However, all I see as options is a name "meta_something" that I am using as name in another process' "Publish to App" operator.
What exactly I am supposed to see as options, is it the macros that I just created in the context?
Also after I complete some task with the user input, I need to send the results back to the web app, so I will also use the Publish operator to my process, is it this name that I am supposed to find under the Recall operator?
What am I missing here? Thank you in advance.