🦉🦉&nbsp&nbsp&nbspWOOT WOOT!&nbsp&nbsp&nbspRAPIDMINER WISDOM 2020 EARLY BIRD REGISTRATION ENDS FRIDAY DEC 13!&nbsp&nbsp&nbspREGISTER NOW!&nbsp&nbsp&nbsp🦉🦉
ALL FEATURE REQUESTS HERE ARE MONITORED BY OUR PRODUCT TEAM.

VOTING MATTERS!

IDEAS WITH HIGH NUMBERS OF VOTES (USUALLY ≥ 10) ARE PRIORITIZED IN OUR ROADMAP.

NOTE: IF YOU WISH TO SUGGEST A NEW FEATURE, PLEASE POST A NEW QUESTION AND TAG AS "FEATURE REQUEST". THANK YOU.
Model Simulator : Suggestions for Binominal attributes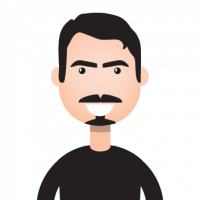 lionelderkrikor
Moderator, RapidMiner Certified Analyst, Member
Posts: 911
&nbsp
&nbsp

Unicorn
Dear all,

Here a suggestion for one-hot-encoded attributes and more generally for binominal attributes : 
Maybe we can enhance the user experience by applying a flip-flop (2 radiobuttons (1/0) for example) for these type of attributes
in the Model Simulator.
In deed, actually , the user can set the value of such attributes to any real value between 0 and 1 (although these attributes can only take 1 and 0 as the value).

Thanks you for your listening,

Regards,

Lionel



Tagged: