🎉 🎉 RAPIDMINER 9.10 IS OUT!!! 🎉🎉
Download the latest version helping analytics teams accelerate time-to-value for streaming and IIOT use cases.
Bug report : Calibrate (Rescale Confidendes (Logistic)) operator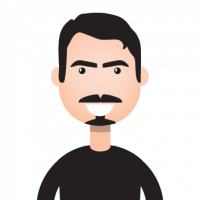 lionelderkrikor
Moderator, RapidMiner Certified Analyst, Member
Posts: 1,190
&nbsp
&nbsp

Unicorn
Dear all,
I wanted to report a bug under certain conditions when AutoModel is executing  : 
You can reproduce this error by : 
 - Executing
AutoModel
with the data in attached file,
 - setting the 
Classification
 attribute as the target variable.
 - setting all the options by default in
AutoModel,
After opening the process and investigations : 
 - The bug is generated by the
Calibrate (Rescale Confidences(Logistic))
operator (inside Train Model / Optimize subprocesses) : When this operator is removed (and if also the Split  Data operator is removed), the process works fine.
 - The bug is linked to the
Split Ratio
  of Train/Test (0.9/0.1). In deed if the ratio is set to 0.8/0.2, the process works fine.
 - The bug seems linked to the one-hot-encoded of the Date attributes. In deed if the
Extract Date Information
is disabled in
AutoModel
(and thus
AutoModel
works with the original attributes), the process works fine.
Maybe a possible solution, if the bug is unavoidable under certain conditions, is to use  the
Calibrate
operator with a 
Handle Exception
operator.
Thanks you for your listening,
Regards,
Lionel
Tagged: