ALL FEATURE REQUESTS HERE ARE MONITORED BY OUR PRODUCT TEAM.

VOTING MATTERS!

IDEAS WITH HIGH NUMBERS OF VOTES (USUALLY ≥ 10) ARE PRIORITIZED IN OUR ROADMAP.

NOTE: IF YOU WISH TO SUGGEST A NEW FEATURE, PLEASE POST A NEW QUESTION AND TAG AS "FEATURE REQUEST". THANK YOU.
Instructions on how to uninstall RM Server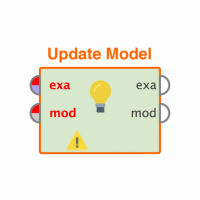 Drhelp
Member
Posts: 17
Contributor II
There are times one may need to uninstall RM Server in order to start afresh. For instance, I'm seeing 'jboss' errors whilst trying to start RM Server on my mac, which I think may be related to a clash with the instance of the server I'd previously tried on a windows laptop. 
I have tried searching for clear instructions on how to uninstall RM Server and it seems there are none. For my immediate need, pls advise me how to do it successfully if you've done so before. But going forward, I think it will be helpful to have clear instructions regarding this and should be placed where the installation of Server documentation is on the website. 
Tagged: