An idea about the feature engineering strategy inside AutoModel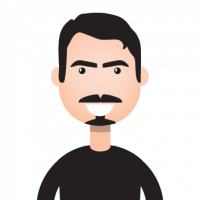 lionelderkrikor
Moderator, RapidMiner Certified Analyst, Member
Posts: 1,195
Unicorn
edited November 2019
in Help
Dear all,
Firsly, please consider this thread as an idea, a debate and not a "feature request".
Thinking about a recent thread involving feature selection inside  AutoModel, an idea crossed my mind...As RM ambassador, I will now share this idea : 
The following strategy  applies when the user considers several models inside AutoModel (at least 2 models).
The idea is that AutoModel has a "work memory", that it remembers of the features set combinaisons tested with a given model_1 in order it does not test these same features sets with the Model_2 (and more generally with the N other models).
The goal of this idea is to maximize the number of candidate features sets tested and thus to maximize the probability of finding a "winning" features set combinaison during the maximum process duration allowed by the user.
On the other side, the cons of this strategy is that if the feature selection algorithm is finding a "winning" feature set with the model_1, it will not apply this "winning" feature set to the model_2 and thus it will not improve potentially the overall accuracy (all models combined).
To conclude, please let me know your opinion, about this strategy and be honest, if you think it is not relevant and/or counter productive, please let me know..... i will not be angry...
Regards,
Lionel
PS : Please consider this thread, if you think that this strategy is technically feasible.
PS2 : Please, don't consider this thread, if this strategy is already implemented in AutoModel.
Tagged: