Does the map operator work also for the label field?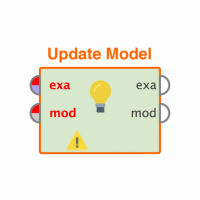 Christos_Karapapas
Member
Posts: 25
Contributor II
edited December 2019
in Help
I am trying to replace the numerical key values of the label field with their real name values, just before publishing to a web app. But I'm getting the following error.

"Failed to run process '/apps/xxxxxx/process/initialization' on click. Operator 'Execute task_xxxxxx' reports: The 'Map' operator in the process executed by 'Execute task_xxxxxxxx' failed with: Regular attribute 'myTargetAttribute' does not exist."

Reading the error message, it does makes sense, since I have set the role of  'myTargetAttribute' to be a label, but why does the map operation should be available only to regular attributes? What is the best practice in replacing the keys of the label with their values?