Is it possible to implement any kind of loader in the View of a RM Server Web app?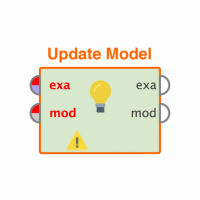 Christos_Karapapas
Member
Posts: 25
Contributor II
edited December 2019
in Help
I would like to implement some kind of loader for a View of a Web app, since my initialization process runs for a dozen of seconds.

I know this is quite a broad question so I will try to narrow it down a bit.

I know that it would probable be quite difficult to implement something that would display a percentage of the process that has run already.

So I'm thinking either something to display when each subprocess of the initialization has finished, or a more generic spinner that would stop when the whole initialization is done.