ALL FEATURE REQUESTS HERE ARE MONITORED BY OUR PRODUCT TEAM.

VOTING MATTERS!

IDEAS WITH HIGH NUMBERS OF VOTES (USUALLY ≥ 10) ARE PRIORITIZED IN OUR ROADMAP.

NOTE: IF YOU WISH TO SUGGEST A NEW FEATURE, PLEASE POST A NEW QUESTION AND TAG AS "FEATURE REQUEST". THANK YOU.
Generate multiple visualizations from a RapidMiner process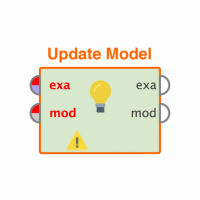 christos_karras
Member
Posts: 50
Guru
I would like to automate the generation of RapidMiner visualizations for cases such as:
- generate a set of scatter plots for the most correlated pairs of variables in a data set and store all resulting visualizations in the RapidMiner repository so that they can be easily viewed
- re-generate a previously generated visualization on new data, with exactly the same appearance as the previous time I generated it (without having to manually export and re-import a JSON definition of the visualization)

The only way I found to do this was through the Python scripting operator (use matplotlib and save the results to a PNG file in the RapidMiner repository). Is there a way to do the same thing using RapidMiner's visualizations (either using built-in operators or using an extension)?