RapidMiner 9.7 is Now Available
Lots of amazing new improvements including true version control! Learn more about what's new here.
statistical association between variable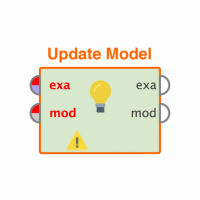 fatimidveil
Member
Posts: 45
Contributor II
edited January 10
in Help
hi everyone . i have a categorical data set of 1150 entities and 30 variables . i want to perform statically analysis on my data set to find out the association between the variables. so are we perform statistical analysis between each variable with all the other variable i mean are we find out the association between one variable with 29 other variables or we just want to analysis association between a variable with the class variable .? because with 30 variable assocaite with 30 variable . i have a large document file for my thesis work i hope full for your response as early as possible
and am usinf chi-sqaure test for that and software i am using in spss .
Tagged: