RapidMiner 9.8 Beta is now available
Be one of the first to get your hands on the new features. More details and downloads here:
Is there a way to measure the performance of a Word2Vec model?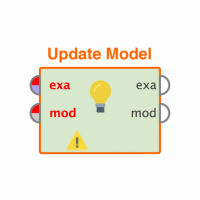 Christos_Karapapas
Member
Posts: 25
Contributor II
edited January 28
in Help
I am using the word2vec extension to train a model for polynomial text classification.
None of the standard Performance operators seem to "stack" with the word2vec model (RMWord2VecModel).

Is there any way that I could measure the performance of the model on the training dataset?
Tagged: