ALL FEATURE REQUESTS HERE ARE MONITORED BY OUR PRODUCT TEAM.

VOTING MATTERS!

IDEAS WITH HIGH NUMBERS OF VOTES (USUALLY ≥ 10) ARE PRIORITIZED IN OUR ROADMAP.

NOTE: IF YOU WISH TO SUGGEST A NEW FEATURE, PLEASE POST A NEW QUESTION AND TAG AS "FEATURE REQUEST". THANK YOU.
Add posibility to show any set of attributes in the tooltip of a visualization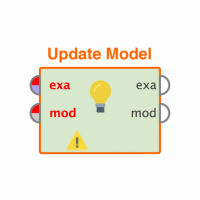 yzan
Member
Posts: 66
Unicorn
The interactive plots (like scatter plot) should have the ability to show any set of attributes in the tooltip. Currently, only the  the plot defining attributes (like x and y coordinates) are displayed in the tooltip. That's limiting.

Example use case: I want to identify outliers from the scatter plot based on the x and y coordinates and write down their id (and possibly inspect some other feature values beyond the axis coordinates).

Proposed solution: Add a multi-select box "Tooltip" to the plot UI like you have for "Value columns". The multi-select box would allow you to add additional attributes into the tooltips. The final set of the attributes displayed in the tooltips would be a union of the user selected attributes and the graph defining attributes (the user may wish to "permanently" display some attributes in the tooltips regardless of the axis definition).

Bonus point: Include the id attribute (attribute with role=="id") in the tooltip by default. And make it the first line in the tooltip (it would essentially make a header of the tooltip).