Predicting ints on titanic dataset.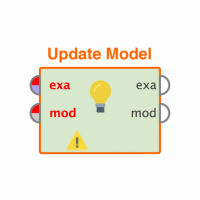 VenomSwitch
Member
Posts: 5
Contributor I
edited March 2020
in Help
Excuse my noob level of understanding please, I'm brand new.
I am trying to predict mortality on the titanic dataset using cross-validation and linear regression. As you can only use numbers with linear regression, I have converted selected attributes (such as survived) using the 'nominal to numerical' operator. I can see it is working most of the time from looking at the data and rounding it to 1 or 0 however the predicted value is coming back as a double so it's showing as 0 correct predictions.

I suppose my question is how do I make rapidminer return an int instead of a double? I have tried using the 'real to integer' operator but it doesn't like me putting it anywhere!
Open to any suggestions.