ALL FEATURE REQUESTS HERE ARE MONITORED BY OUR PRODUCT TEAM.

VOTING MATTERS!

IDEAS WITH HIGH NUMBERS OF VOTES (USUALLY ≥ 10) ARE PRIORITIZED IN OUR ROADMAP.

NOTE: IF YOU WISH TO SUGGEST A NEW FEATURE, PLEASE POST A NEW QUESTION AND TAG AS "FEATURE REQUEST". THANK YOU.
Auto Documentation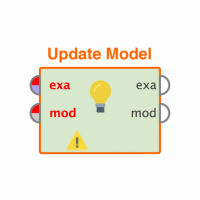 Nirr3
Member
Posts: 8
Contributor II
One of the most time consuming (and boring) parts of the data science journey is documenting the model. RapidMiner has a lot of nice visual components to do exploratory data analysis of as you build your model. I often time find that I either have t I take screenshots of the visuals and put them in some sort of a word document. 
It would be really nice to simply be able to do export a process flow with some standardized visuals into say word so I can simply edit and modify. I think if this could get me 80% of the way there, I'd save a ton of time. 
I think this could be something that follows a CRISP-DM documentation style even better.
Tagged: