ALL FEATURE REQUESTS HERE ARE MONITORED BY OUR PRODUCT TEAM.

VOTING MATTERS!

IDEAS WITH HIGH NUMBERS OF VOTES (USUALLY ≥ 10) ARE PRIORITIZED IN OUR ROADMAP.

NOTE: IF YOU WISH TO SUGGEST A NEW FEATURE, PLEASE POST A NEW QUESTION AND TAG AS "FEATURE REQUEST". THANK YOU.
Explainability SHAP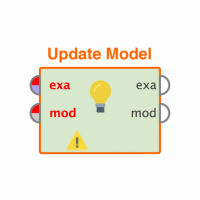 Nirr3
Member
Posts: 8
Contributor II
Hello,
I believe the explain prediction operator uses a variation of LIME which is a local approximation. I was wondering if it would also be possible to add explanations that leverage SHAP which tends to be locally accurate and globally consistent based on game theory.
This will help drive the explainability discussions with non-technical user to the next level. 
Tagged: