RapidMiner 9.8 Beta is now available
Be one of the first to get your hands on the new features. More details and downloads here:
How to Use/Model "Time Series" Data for College Athletics Finance Data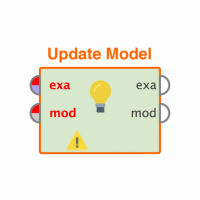 S_R_Webster
Member
Posts: 3
Learner I
Greetings all:

I am a student and new to the community, so please take it easy on me for this first go around. I have read some of the questions and responses to other time series questions but am still not finding an answer, or maybe just not understanding the answers given, or both. I don't have a model to share yet because that is where I am stuck to begin with. I would like to have three separate models to use for a predictive analysis project I have for a data science class. We only are concerned with training and prediction, not testing. We briefly learned how to run a simple linear regression, decision tree, and logistic regression model and I thought the data I had for my project could be used for all three. However, this was not including the fact that my data is based on time series and what we learned did not have that element in there. My data is based on roughly 77 different universities for about 13 years of data. The goal is to train the data on the first 12 years and then use the 13th year features for running the prediction and determining the target (in our case, amount of profit/loss for linear, and profitable-yes/no for decision tree and logistic regression). I am not sure what the best way to attack this problem is. Anything helps at this point. Thank you everyone in advance!
Tagged: