RapidMiner 9.8 Beta is now available
Be one of the first to get your hands on the new features. More details and downloads here:
Performance evaluation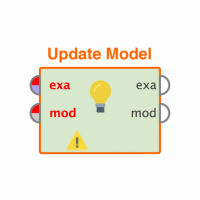 Ali_Danandeh
Member
Posts: 1
Newbie
Dear All,
I built a Decision Tree with Rapidmainer with 70% training and 30% validation data. I would like to see the confusion matrix for the training and validation sets, separately. Could you please let me know how I call this results in Rapidminer?
Tagged: