How to selectively enable/disable RapidMiner built-in extensions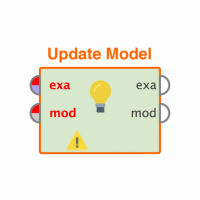 aleksandar_jovanov
Member
Posts: 11
Contributor II
Hello,
As I have lack of RAM issues I would like to start RapidMiner without some (but not all) extensions.
From the log I see it loads stuff I do not need like Dropbox and Google Cloud Storage integrations.
So far I was only able to load without extensions after a crash due to running out of RAM.
I checked all documents in ~/.RapidMiner but none seems to be directly related to selectively disabling/enabling extensions.
Note: This has nothing to do with marketplace extensions and everything to do with built-in ones.
For example
```
INFO: Register plugin: Social Media
May 14, 2020 5:23:18 PM com.rapidminer.tools.plugin.Plugin registerPlugins

```
I don't need that plugin for Social Media.

The whole log is attached.

Thank you.
Best regards,
Aleksandar Jovanov

Tagged: