RAPIDMINER 9.7 BETA ANNOUNCEMENT
The beta program for the RapidMiner 9.7 release is now available. Lots of amazing new improvements including true version control!
Can anyone help with CNN later input error in RM's Deep Learning extension?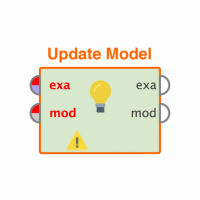 MickMcWilliams
Member
Posts: 11
Contributor II
Hi... I'm new to RapidMiner's Deep Learning extension and have encountered an issue. I'm trying to incorporate an Add Convolutional Layer operator within a Deep Learning (Tensor) operator, placing it after an Add Fully-Connected Layer operator. I'm getting an error message saying, "java.lang.IllegalStateException: Invalid input for Convolution layer (layer name='Convo Layer'): Expected CNN input, got InputTypeFeedForward(12)". I get a similar error if I make the Add Convolutional Layer operator the first add layer operator within the Deep Learning (Tensor) operator. Apparently, the Add Convolutional Layer operator expects a certain type of input but the documentation just says, "Connect this port to the layer Architecture output port of another add layer operator or to the layer port of the "Deep Learning" operator if this layer is the first one." There's no reference to the Add Convolutional Layer operator requiring a "CNN input," how to create a CNN input or even what a CNN input is. Can anyone help me out here? Thanks very much!