RapidMiner 9.8 Beta is now available
Be one of the first to get your hands on the new features. More details and downloads here:
problem with Filter stop word operator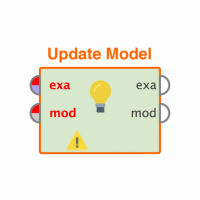 Mohamad1367
Member
Posts: 22
Contributor I
Hi .i am working on a sentiment analysis project in persian language  and installed the rosette extension for some text preproccesing purpose in this language such as tokenization .
i have a problem with filter stop word(dictionary) operator...when i apply this operator to my data set( after tokenization) i recieve only tokenized data set without filtering stop words...what is the cause of this problem?
Tagged: