Git integration in RapidMiner 9.7 beta: Project URL is invalid, it must end with .git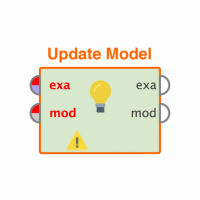 christos_karras
Member
Posts: 50
Guru
I hoped to try the new Git integration in RapidMiner 9.7, but I ran into two obstacles:

1. I was not able to connect RapidMiner to an existing Git clone, the clone has to be done by RapidMiner. It should be possible to point to existing clones, we might not want to do Git operations exclusively through RapidMiner but also using other tools when appropriate.

2. When I try to create a clone through RapidMiner, it rejects the clone URL without even trying to connect to it, because there's an incorrect validation that requires the URL to end with .git. This is not the case for Git repositories in Azure DevOps.

Tagged: