RapidMiner Model Ops error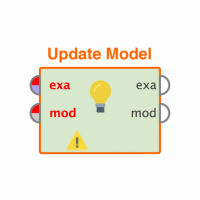 christos_karras
Member
Posts: 50
Guru
I created a RapidMiner Model Ops deployment on a RapidMiner Server. It works fine for me, but when other users try to connect to it, they get the following error after clicking on a deployment:
"No Model Information. Unable to fetch model information: Connection entry for DB logging does not exist."
I don't remember creating any connection named "logging", and I don't have that connection in my list of connections. What connection is this message is referring to?
Tagged: