Time Series_Optimize Holt-Winters Model_Wrong Connection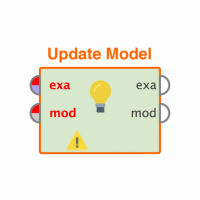 Big_Burger
Member
Posts: 3
Contributor I
Hi there,
I am a beginner with RapidMiner and have run into the following problem. I am using the Holt-Winters model to make predictions from a time series. I started with applying the model to my data. Then I added a forecast validation by creating this process:
Inside the Forecast Validation it looks like this:
So far so good. The process works, I get results and a validation of the results. 
At this point I wanted to add an optimizer, which automatically determines the best parameters for the Holt-Winters model. This is where my struggle starts. I adapted my process by adding the function "Optimize parameters":
Then I inserted the "Forecast Validation" into the "Optimize parameters" function:
Inside the "Forecast Validation" it looks like this: 
Now when I run the process, I get the following error message":
I already tried rearranging the functions in various ways but I didn't manage to solve the error. Please find attached the RapidMiner process. I really appreciate any help! 
Thanks in advance and best regards,
Simon
Tagged: