RapidMiner 9.7 is Now Available
Lots of amazing new improvements including true version control! Learn more about what's new here.
OR operator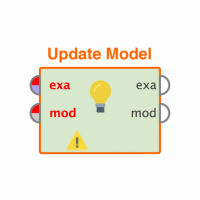 maryamshirzad
Member
Posts: 11
Learner I
hi
i want apply OR operator between result of 3 classifier, svm,naive bayes&decision tree.Something like voting).
ie if prediction is like to below then shows to me result of OR operator 
naive bayes predict 1 
svm predict 0
decision tree predict 1
result OR operator=1
Of course According to or operator if one result is 1 then resulting 1
Is there such an operation in rapidminer? Or can it be done?
Tagged: