#Rapidminer Server Unable to start service.bat or standalone.bat during installation.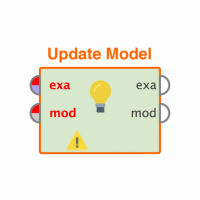 HaroSettingsun
Member
Posts: 2
Newbie
Uninstalled and reinstalling everything related to Rapidminer. Rapidminer Studio successfully installed. 
Then I was following the official Rapidminer Server installation instructions and everything was fine (connection checked and fine) before the "Starting RapidMiner Server" step. I have tried all three ways but it all ends suddenly. 

for example, 

net start RMSSVC
The RapidMiner_Server service is starting.
The RapidMiner_Server service could not be started.
The service did not report an error.
More help is available by typing NET HELPMSG 3534.

BTW, I set the Server web interface to "<my hostname from ipconfig/all>8080", Database host "localhost", port 5432, schema, username and password all from instruction guide. Nothing else special. Maybe the problem lies here. 

Tagged: