Processing input and output for Test Data - SVM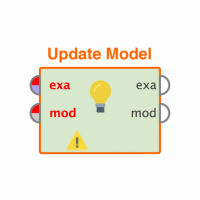 HeikoeWin786
Member
Posts: 64
Contributor II
Dear all,
I am noticed that when I perform the same data processing steps for testing(unseen/unlabel dataset), the output of processing eliminates the column (it eliminates the regular attributes and only return the label) i.e. different from the output of processing for training dataset where the output of training dataset return the label and regular attributes.
It is showing the error also.
It would be truly great if someone can advise me or educate me in this modelling process.
Thanks much in advance.
Tagged: