RapidMiner 9.7 is Now Available
Lots of amazing new improvements including true version control! Learn more about what's new here.
ID Problem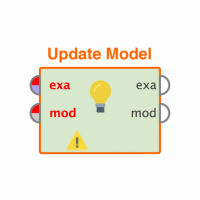 jmphillips
Member
Posts: 10
Contributor II

hello, I hope you can help me, the problem is the following, I have a table in the database, which has a column with ID, when passing the data through the process that I attach (pic. 1), a new ID is generated (pic. 2), which is the one shown in the Similarity results (pic. 3), being that what I need is to keep the Id shown in (pic. 4).
Tagged: